Game Environment
"The Rebels on the Mountain" aims towards a WYSIWYG (What You See Is What You Get) experience. This means we seek a natural interaction with the environment: you can (sensibly) touch, move, transport or operate any object you find in the game area, and whatever has any use in game will be present as a real object (or a realistic replica). Some objects may feel more "special" -e.g. a radio or a gun- but they will still be physical, working props blended in the setting just like the dishes in the cupboard or the flower pot on the window sill, all there to give the feeling of a 1944 town in the Apennines. The location itself is superbly theme: the place we chose to recreate the homes of the families of Montelupo and the communal spaces of the village (the inn, the doctor's office, the horse shed…) is a group of old, rustic mountain houses. Fully habitable, refurbished with necessary comforts, yet so 1940s, with wooden floors, stone walls, fireplaces, stoves, old furniture and low ceilings. What present day technology is there will be camouflaged or stripped -for example, only a handful of electric light bulbs will be working, and they will mostly be low-power ones, so you will often need to turn to oil lamps and torches. Everything inside will recall the past, aiding the suspension of disbelief and supporting you in immersing in your characters as deeply as possible. The village is surrounded by thick vegetation and you will be free to move around and extend your play on acres of woodland and mountain trails. The pristine natural environment will allow for a very real-feeling guerrilla warfare game of hide and seek. Moreover, the deep woods conceal small buildings and ruins, that the partisans will be able to use as hideouts, bases and shelters.
Props 
We set ourselves a high goal in the quality of props, certainly much closer to reenactment-grade than to symbolic representation. To name a few highlights: a simulated broadcast with period music and news will be played out of fake 1940s radio sets; military characters will have real two-way radio equipment to talk to their commands; replica banknotes will be used for trade in local shops and small businesses; historically accurate fliers and posters will hang from the town walls. Political party member cards, IDs, contracts, ration books: all of this will be part of the initial set given to each player, according to their role. Food, beverages, cigarettes and tobacco will be handed out to the players as goods to consume and barter in game, and rationing will make everything trickier. Most of the meals will not be prepared by the staff, but will be provided raw in the form of flour bags, eggs, beans, milk, canned food, salami, cheese, vegetables and such. Every house has stoves and kitchen tools and the inn space can be used as well to sort meals out. Partisan and Nazi-fascist characters will also use scenic weapons: a range of blank firearms and a handful of melee weapons, like batons and clubs. These replicas are completely safe to use, the guns can only fire blank ammunition and are compliant with Italian safety regulations for use in re-enactment, the sticks are made of soft foam (plastazote) with a fibreglass core. Actually, proper WW2, open sale blank replicas of guns and rifles are very scarce on the market, but luckily weapons haven't changed that much in looks in a century or so: during this larp you will see a mix of replicas of historical weapons (P38s, revolvers, some old Winchester rifles, an occasional MP-40 or Thompson) and of "modern classics", like Beretta and Colt pistols; we also modified AK47 frames to resemble StG44s.
Costumes
In line with the rest of the setting, costumes should contribute to the realistic visuals of the larp and look as close as possible to period clothing. International players, whatever their role, will be entitled to a costume loan at no extra charge. The Italian players assigned to groups dressing in civvies (Citizens of Montelupo, Partisans and Women of the SS) will have to take care of their own costume. By and large, civilian clothes of the 1940s -especially in terms of everyday, informal wear- were not that far from simple outfits still worn a few decades ago. Plain, traditional shirts and trousers, a waistcoat or casual jacket, a hat of any kind for men. A shirt-dress or a long skirt coupled with a blouse, plus a shawl and maybe a kerchief over the head for women. Finer or coarser for burgher or peasant, and that was basically it. The Italian players who chose characters in uniform (SS soldiers, Fascists men and women) will be required to rent a full costume through the organization, so that military corps can show consistent uniforms and insignia: we will source complete outfits at theatre costume shops. What everyone (including International players) will need to care for by themselves is appropriate underwear and shoes. Be extra careful with the shoes: nothing looking contemporary, sneakers or colorful technical footwear in particular. Stick to plain leather shoes or old-fashioned hiking boots; for Allied soldiers leather combat boots, black or brown, are the all-rounder. The underwear should also look acceptable for the period (plain, dull-colored, unmarked… especially avoid modern prints and bright colours), as sometimes you will definitely be seen wearing it, at least by your closest peers: the game will run nonstop for two days and changing and resting will all be done in character, in the huts or in the woods. And since we are at it, being July in Italy, you may want to bring an extra change or two, and maybe some simple slack-off outfit to give your costume a break. Finally, next to the costume, everyone's encouraged to build their character's little world of personal belongings: alcohol flasks, pocket watches, rings, wallets, prayer cards, rosaries, neck crucifixes and so on. Second-hand shops or flea markets should offer a fair choice of cheap trinkets. Feel totally free to get in touch with us for suggestions and support, via e-mail ( Questo indirizzo email è protetto dagli spambots. E' necessario abilitare JavaScript per vederlo. ) or Facebook.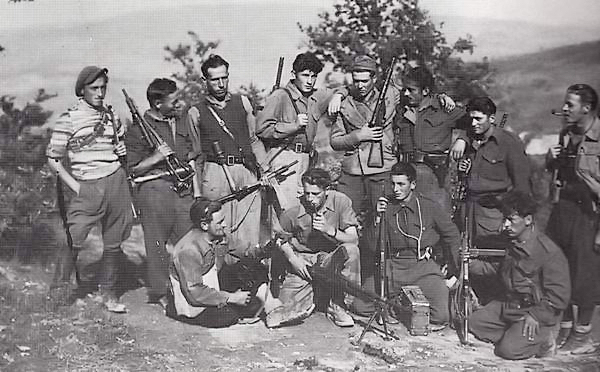 Location
The little mountain hamlet where our story will take place is an old settlement that, nigh abandoned, was turned into a rustic country resort. The new owner poetically baptised it 'Il Villaggio delle Stelle', 'The Village of the Stars', and named each of the huts after a celestial body. It lies at 780m above sea level in the first slopes of the Alps west of Turin, in the municipality of Lusernetta. It's made of a dozen small wood-and-stone buildings huddled on a hillside, enjoying a breathtaking view of the valley and the surrounding mountain peaks. Together with a nearby chalet ("Il rifugio del Gallo", the Rooster's Hostel), it can house up to 80 people. Electricity is available everywhere, though we will use it sparingly in game. The chalet and most of the huts have their own kitchen and bathroom, a couple depend on nearby communal facilities. Showers and warm water are present, though both in limited supply (e.g. there may be a single shower in a ten people common, and warm water is obtained through not-so-big boiler tanks). The bathrooms will be the only areas not really in game: basically you will still be in character but no one is supposed to disturb you while attending to your personal care and it's also the places where immersion breaks a bit as you may see modern furniture and use your modern toiletries. Part of the village is still a work in progress and those buildings which shouldn't be accessed (including a couple of inhabited houses) will be clearly marked. The original, wood-fired communal oven of the old settlement has been preserved, as well as a handful of sheds for barn animals: chickens, geese, rabbits, goats, sheeps, pigs and a mascot donkey called "Paco" will share the village life with you in game.
GPS Coordinates: N 44.792602,  E 7.22649
What to bring
Not much, the international player ticket includes almost everything you need.
The organization will provide you with:
- a pre-written character
- props and a full costume
- a lift to the venue from Turin or Milan and back
- food and lodging at the venue from the afternoon of Friday to Sunday noon
- lodging/couching at a local player's for an extra night before and/or after if you need 
- optionally, a bed at the venue for Thursday and/or Sunday night as well
- a courtesy blanket and/or sleeping bag, if it doesn't fit in your luggage
What you will have to take care of:
- travel from your home to Milan or Turin
- underwear to use in game, that can blend with the setting
- appropriate shoes
- the usual off game stuff (normal clothes, toiletries etc.)
- sunscreen and mosquito repellant are a good idea, too
Optional:
- your own sleeping bag (or bedsheets)
- your own blanket, looking appropriate for the time
- extra character props and trinkets
- extra in game clothes/pieces of costume
About meals
You will be offered an off game buffet meal before the game begins on Friday and another on Sunday after the end. During the larp, meals will be managed in game and will be an integral part of the experience. The (uneven?) distribution of food, the choice of raw ingredients, the need to prepare your own meal are design elements, so we ask you not to bring extra food or beverages in game. If you have special dietary requirements (e.g. allergies, veganism, etc.) please get in touch with us promptly via email ( Questo indirizzo email è protetto dagli spambots. E' necessario abilitare JavaScript per vederlo. ) so we can find a custom solution for you. Mind you, as the larp is overtly hardcore-ish, we will also try to recreate a certain sense of scarcity of food, as it was in fact in 1944. You will find lots of vegetables, a fair amount of whole-grain flour and legumes, some nuts, very little meat; you may have little whereas someone else has more; your food could be stolen or requisitioned. We will have staff members in game as non-player characters who will try to make sure no one is left with too little. Still, it may happen you end up skipping an occasional meal, and a little bit of feeling of hunger can be considered part of the experience of living in wartime. You may want to stuff yourself well up at the pre-game buffet, just in case.
Schedule
"The Rebels on the Mountain" will run twice, identical, in the weekend of 10-12 July 2015 and 17-19 July 2015. Arrival at the venue is set for Friday at 14:00, unless you prefer to come Thursday night; in that case you can also join us for a pre-larp dinner (€15 extra charge; you can bring your own food if you prefer). The net runtime will be around 43 hours, non-stop, with the following timetable:
Thursday
from 16:00 - arrival for those who sleep at the venue on Thursday (optional)
21:00 to around midnight - pre-larp dinner and evening (optional;
read on
)
Friday
10:30 to 13:00 - brunch for those who came on Thursday (optional; 
read on
)14:00 - suggested arrival (make sure you are at the venue no later than 15:00 sharp)
15:00 to 19:00 - check-in, costume distribution, workshops, buffet
19:00 game start
Saturday
(24-hour in game)
Sunday
13:00, maybe 14:00 - game over
14:00 to 16:00 - post larp buffet
16:00 and on - most players pack and leave 
Monday
12:00 - latest possible check-out for those who stay Sunday night
This general timetable may still incur in minor changes. Players will be informed via e-mail or Facebook posts of any amendments.
Please keep in mind that once the larp begins you will be responsible of your own timetable and well-being, there will be no structural breaks for eating, drinking, washing and resting, you will have to make time for it in your playing. It may be hot, it will be physical, please make sure you drink enough water and get a sufficient amount of sleep. Especially try to spare some energies in the beginning: we can anticipate that plot events will be in a crescendo so the larp will likely be fairly hectic towards the end.
Arriving on Thursday: pre-larp dinner and brunch
The day before the larp, on both runs (Thursday, July 9th and 16th) we'll have a dinner at the game venue, at 21:00 sharp. The dinner will be out-of-character, but we'll hand (character) name tags out, to help players get to know each other.
It will be a complete Italian dinner: starters, first course, second course, desserts, wine & coffee; cooked and served by some of our staff. The menu will be friendly both for those who eat meat and for those who don't; it won't include vegan options though. The cost per person is €15 and the proceeds will be used to finance our future larp projects.
On Friday morning, we'll serve a simple yet nourishing brunch: coffee, tea, milk, pastries, sandwiches, scrambled eggs, bacon and the like. The cost will be 7.50€ per person and the brunch will be served from 10:30 to 13:00.
To book a place for Thursday's dinner, and/or Friday's brunch, please use this form.

Please note lodging at the venue for that night is still a free option for everyone: you can, if you so wish, come to the Village on Thursday, bring your own food and sleep there at no extra charge; no need for booking. 
General info about the larp
You can find all you need to know on the International Home Page for the larp.