Against All Flags
A pirate Utopia
For God and Liberty!
A pirate society in which people of all colours, creeds, and beliefs were free of any scrutiny.
A pirate society against all authoritarian institutions and abuses.
A pirate society of comrades, where justice was equally distributed.
You've seen it. You were a part of it.
Libertalia.
Pirates who stood as bastions against the rich and powerful.
Pirates who were vigilant guardians of the people's rights and liberty.
Pirates who waged war side by side with the oppressed against the oppressors.

But too many forces sought the destruction of Libertalia.
You have fought with all your strength to defend it.
You have fought bravely. Until the end.
And then you were forced to take flight.

Libertalia is no more.
Your dream of freedom and anarchy is lost.
You're fleeing from your home, without a destination.
You only have your life, your comrades and a ship.

Now it's time to choose what kind of pirate you want to be.

Are you still a comrade?
Will your voice shout out once again the motto of Libertalia?
Are you ready to fight for the dream of Libertalia?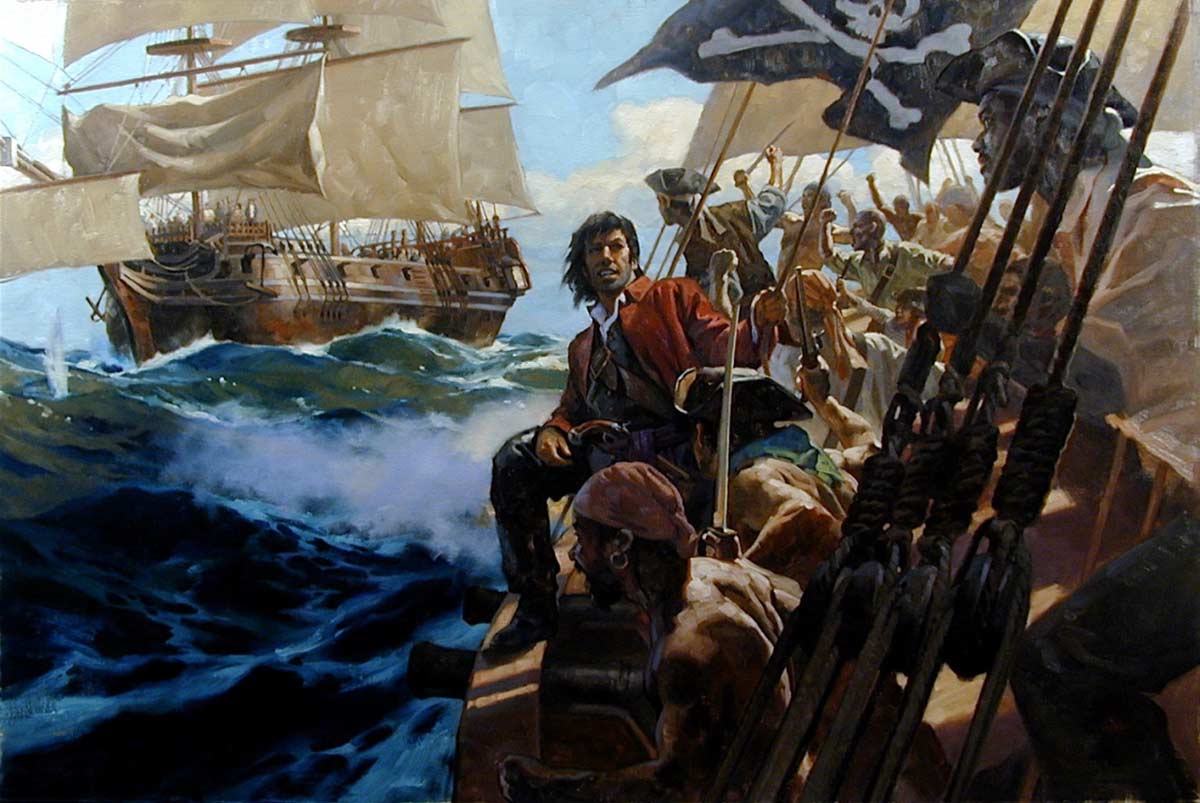 "Against All Flags" is a 4-day long larp, played aboard La Grace, an amazing replica of an historical Tall Ship, sailing off the Tuscan coast.

What is larp?